Yes I know it's technically April but I have been moving house (again!) so things have been a little hectic. I promise this month is definitely worth the wait though, as we are doing things a little differently and offering you the opportunity to win the products from this Monthly Mentions over on my Instagram so be sure to check that out!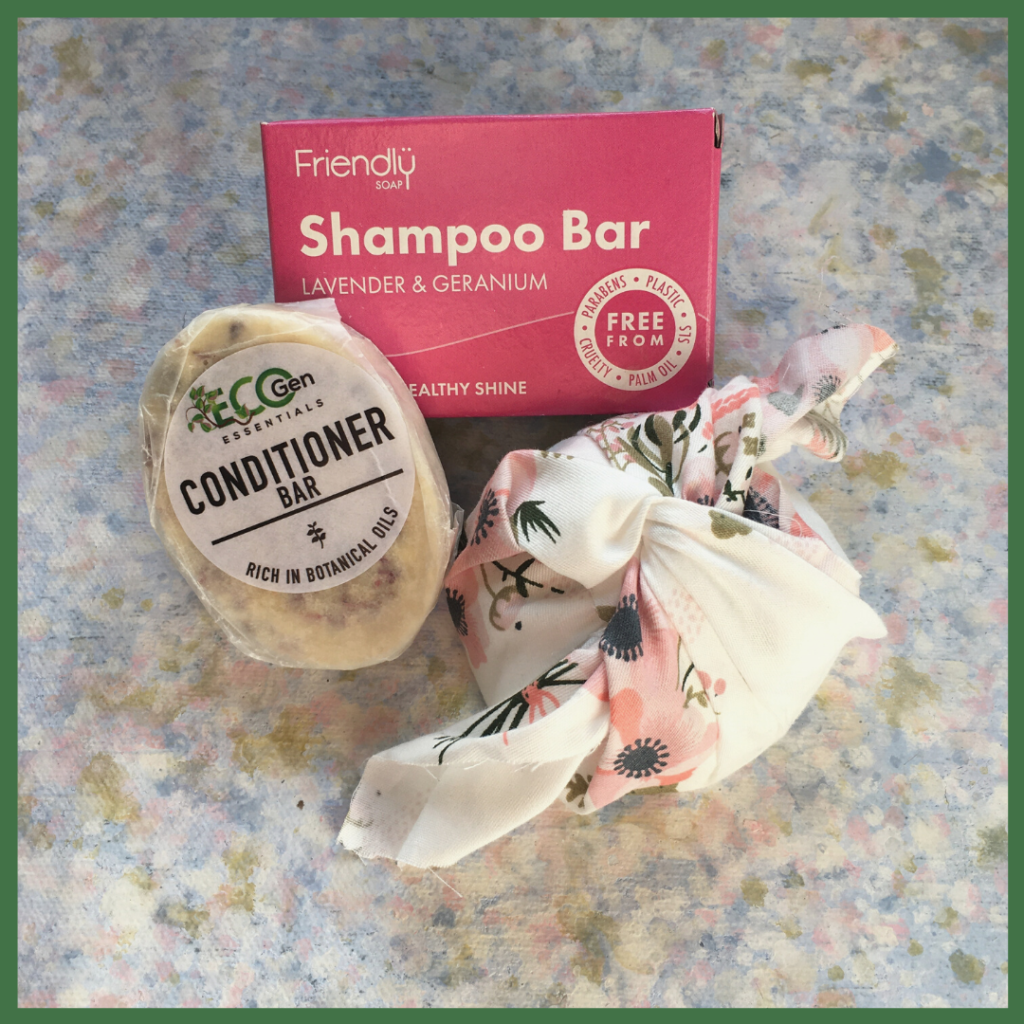 So this month we are going to be talking about zero waste bathroom products. These are some of the easiest and beneficial swaps you can make in my opinion. No more leaking shampoo bottles, no more knocking over a stack of lotions and potions by accident! All you need are a few bars of goodness and you are good to go.
I am focusing on the three bathroom essentials in most homes; soap, shampoo and conditioner. I have tried a number of different types, brands and ingredients, but these are the ones I have been using for the last 6 months or so and I love, love, love!
First up lets talk soap from the wonderful Love and Sunflowers. I use the Aromatherapy Wellness Soap Bar in their Sleep essential oil blend. With a gorgeous scent of lavender it helps promote calm, restfulness and deep slumber. It is absolutely perfect for my baths and showers, which I always have in the evening before bed. They have lots of wonderful scents to suit you and they even have a massage soap bar option too for when you really want to ease those aching muscles. Love and Sunflowers is a small independent, vegan-owned business started in February 2019. Emma, the owner, is a fully qualified practitioner, a member of the Complementary Medical Association, and also has an Essential Oils Business Diploma. All their products are free from palm oil, soy, parabens, sulphates, and SLES/SLS. Their packaging is reusable, widely recyclable, compostable and/or biodegradable. There is no single use plastic!
Next up we have the Lavender and Germanium Friendly shampoo bar. The bar is made with castor oil which has been used for centuries as a natural conditioner. It also has coconut and olive oils for their rich, nourishing, and moisturising qualities. Last but not least, essential oils of lavender and rose geranium help reduce stress. What more do you want in a shampoo? This company was set up in 2008 and strives to make high-quality products that tick as many ethical boxes as possible. No animal products or by-products are used, and they are registered with Cruelty free International and The Vegan Society. They use a cold-process method which means their soap is totally biodegradable and free from by-products too, so there's no waste. In terms of energy use, they pour, cut, stamp and pack their soaps by hand in the UK, reducing their carbon footprint. Their packaging has no plastic in sight. Instead it is made from materials that are 100% recycled as well as recyclable.
Finally, we have the wonderful Lavender and Rose Conditioning bar by EcoGen Essentials. Yes I know another lavender product, what can I say I really love lavender! However, this scent is very subtle so even if you aren't a massive fan of lavender you will love this product. This conditioner is handmade using lots of incredible natural ingredients, including cocoa butter and coconut oil for moisturising. Meadowfoam, castor, and brassica act as natural conditioners and help prevent UV damage. The bar also has rosemary essential oil to aid memory and concentration, and of course lavender essential oil for calm and focus. EcoGen Essentials is a small business based in my home country of Northern Ireland. They focus on helping others live a more sustainable life in order to preserve the earth for generations to come. They believe that making small everyday switches to eco-friendly products can massively help reduce the effects we have on the environment. From make-up brushes to bath salts and reusable cotton rounds they have a wonderful selection of items to help you make sustainable swaps in your bathroom.
There we are, you now have a little insight into what I am using as zero waste alternatives. If you have any recommendations for other products please let me know, I love trying new things!